== Fabrication of CIGS "High Efficiency" Solar Cells ==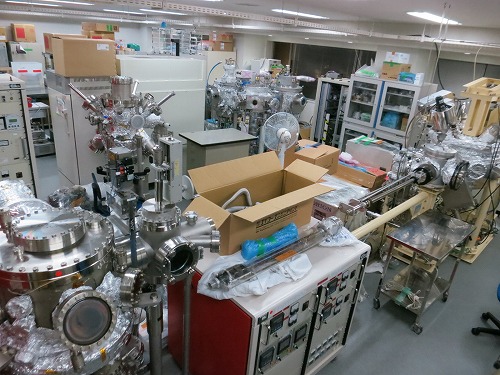 Even though researchers have made an extraordinary progress Cu(In,Ga)Se2 (GIGS) solar modules over the years by improving the performance significantly, low cost and reliability remain major considerations and challenges. We are striving to produce a high quality photoabsorbing layer and a windows layer with better optoelectronic properties. Together, these films will increase the efficiency of the solar cell devices. The ultimate of this research is to transfer laboratory achievements to the commercial production; to substantially affect the world of science and technology through these advances.

More detail:
+ gAdvantages of using amorphous indium zinc oxide films for window layer in Cu(In,Ga)Se2 solar cellsh, Thin Solid Films, 520 (2012) 2119-2122.
+ gSulfurization Growth of CuInS2 Thin Film Using Ditertiarybutylsulfide as a Less Hazardous Sourceh, Japanese Journal of Applied Physics 50 (2011)065503.
+ gGrowth of Cu(In,Al)(Se,S)2 thin films by selenization and sulfurization for a wide bandgap absorberh, Japanese Journal of Applied Physics 50 (2011) 05FB07.
+ gMorphological and Structural Changes in Cu(In,Ga)Se2 thin films by selenization using diethylselenideh, Japanese Journal of Applied Physics 50 (2011) 05FB05.



== Fabrication of SnS "Earth abandant" Solar Cells ==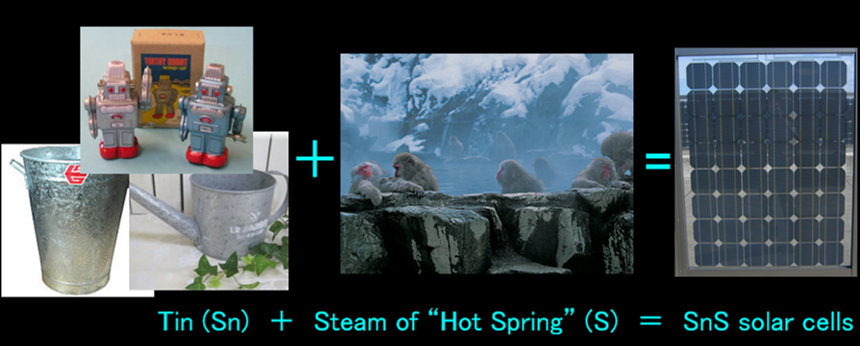 Our group has proposed gEarth abandant material used solar cellh using a cheap and non-toxic materials such as binary IV-VI orthorhombic semiconductor tin monosulfide (SnS). In fact, Sn and S are abundant in the Earthfs crust; they have Clarke numbers of the order of 31 and 15, respectively. Since these elements are safe for both the environment and the human body, SnS is believed to be a safe semiconducting material. SnS films have been deposited by sulfurization, that is the most desirable because they can economically deposit large-area films with well-controlled compositions.

More detail:
+ gExperimental determination of vacuum-level band alignments of SnS-based solar cells by photoelectron yield spectroscoph, Journal Applied Phys. 115 (2014) 083508.
+ gSulfurization growth of SnS thin films and experimental determination of balance band discontinuity for SnS-related solar cellsh, Japanese Journal of Applied Physics 50 (2011) 05FH03.
+ gBand Offset of SnS Solar Cell Structure Measured by X-ray Photoelectron Spectroscopyh, Thin Solid Films, 519 (2011) 7249-7431.





== Fabrication of NiO "Invisible" Solar Cells ==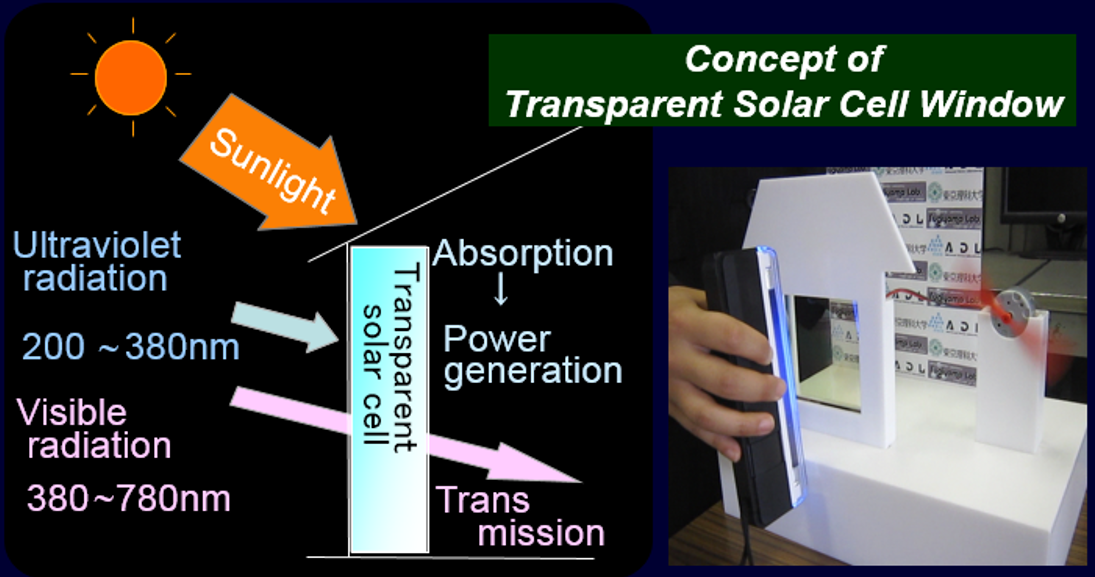 Our group has proposed gInvisible solar cellh using a oxide semiconductors such as p-type nickel oxide (NiO) and related n-type oxide films for fabrication of "transparent solar cell window". Only UV light, which harmful to humans, absorbs the NiO-related solar cell. Therefore, UV light is cut in the window and only visible and infrared light, which is necessary for life, enter the room. We have studied the crystal growth and characterization of NiO. We reveal the advantages of using simple growth processes along with characteristics of these solar cells.

More detail:
+ Experimental determination of band offsets of NiO-based thin film heterojunctionsh, Journal Applied Phys. 116 (2014) 163108.
+ gFabrication of Visible-Light-Transparent Solar Cells using p-type NiO Films by Low Oxygen Fraction Reactive RF Sputtering Depositionh, Japanese Journal of Applied Physics, 52 (2013) 021102.



== "Degradation Properties" of Solar Cells ==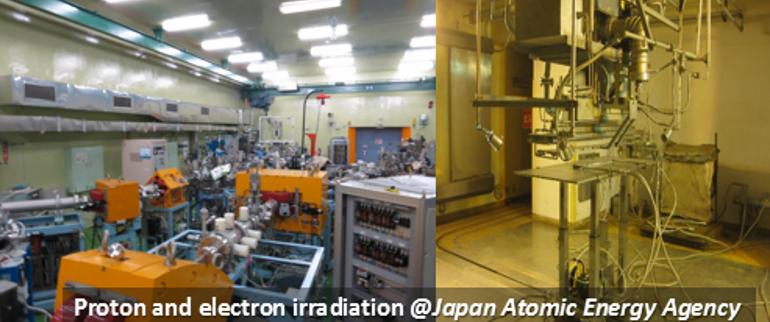 Nowadays, much number of solar cells have been used. Fabrication skill and related physics are well known. However, only a few degradation studies have been conducted on the solar cells and composed thin films, which has resulted in limited knowledge of both the mechanisms responsible for ghow to degradedh or gwhat part is weakh the solar cells. Our group have gradually come to realize that the mechanism governing solar cell degradation is a complex phenomenon under the proton- and electron-irradiated situation, the sputtering damage during TCO deposition.

More detail: .
+ Investigation of Sputtering Damage around pn Interfaces of@Cu(In,Ga)Se2 Solar Cells by Impedance Spectroscopyh, Electrochimica Acta, 131 (2014) 236-239.
+ gApplication of impedance spectroscopy to investigate the electrical properties around the pn interface of Cu(In,Ga)Se2 solar cellsh, Thin Solid Films, 535 (2013) 287-290.
+ gEffects of Proton Irradiation on Optical and Electrical Properties of Cu(In,Ga)Se2 Solar Cellsh, Japanese Journal of Applied Physics 51 (2012) 111802.
+ gOptical and electrical properties of electron-irradiated Cu(In,Ga)Se2 solar cellsh, Thin Solid Films, 519 (2011) 7321-7323.